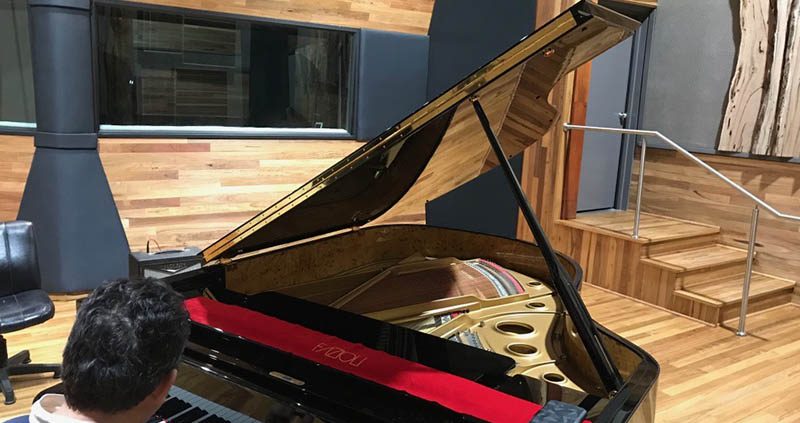 A Home Studio to die for:
My great friend Nunzio Mondia from Perth Western Australia has created a masterpiece.
Normally a masterpiece for Nunzio is a composition carefully structured on his Fazioli piano. However he has gone one step further and built a state of the art recording studio behind his home.
Nunzio was able to obtain council permission to build something in my humble opinion which could rival most commercial recording studios anywhere in the world. The attention to detail is beyond belief, the materials used are astounding and above all I can honestly say I have never experienced sound anywhere as I have in that environment.
The main live room has a presence to it like nothing I have ever personally witnessed, despite spending my life in the audio business, the attention to lighting as well as the great smell of gorgeous Australian timbers really adds to the excitement. I was fortunate enough to experience the control room before any commercial sound gear had been installed only a stereo unit, comprising of a pair of Spendor powered loudspeakers fed by a basic Pioneer CD player with a recording of Elvis Presley completely blew my mind. Sitting in what hifi enthusiasts would call "The Sweet Spot" created a feeling and sensation that Elvis had definitely not left the building. He was there in person, and anyone with their eyes closed would have truly imagined the same. A few well known artists have already been privy to a visit and none have left without being overwhelmed at the effort, thought, creativity, workmanship and genius dedicated to this project. The design itself was created by Nunzio as was a great deal of the construction and hard labour. Many good people providing their skills, assistance and generosity can feel very honored to be involved in such a project.
This is not only a credit to Nunzio but a statement to the audio industry that music production is absolutely alive and well. The ideas being created for the way this masterpiece will be used is surely going to open some eyes all over the world. Great artists will certainly perform here, (some already have). The picture was taken of me through a window looking into the main live room. The Fazioli piano sits there in all of it's glory and will no doubt provide enormous pleasure to many people for years to come.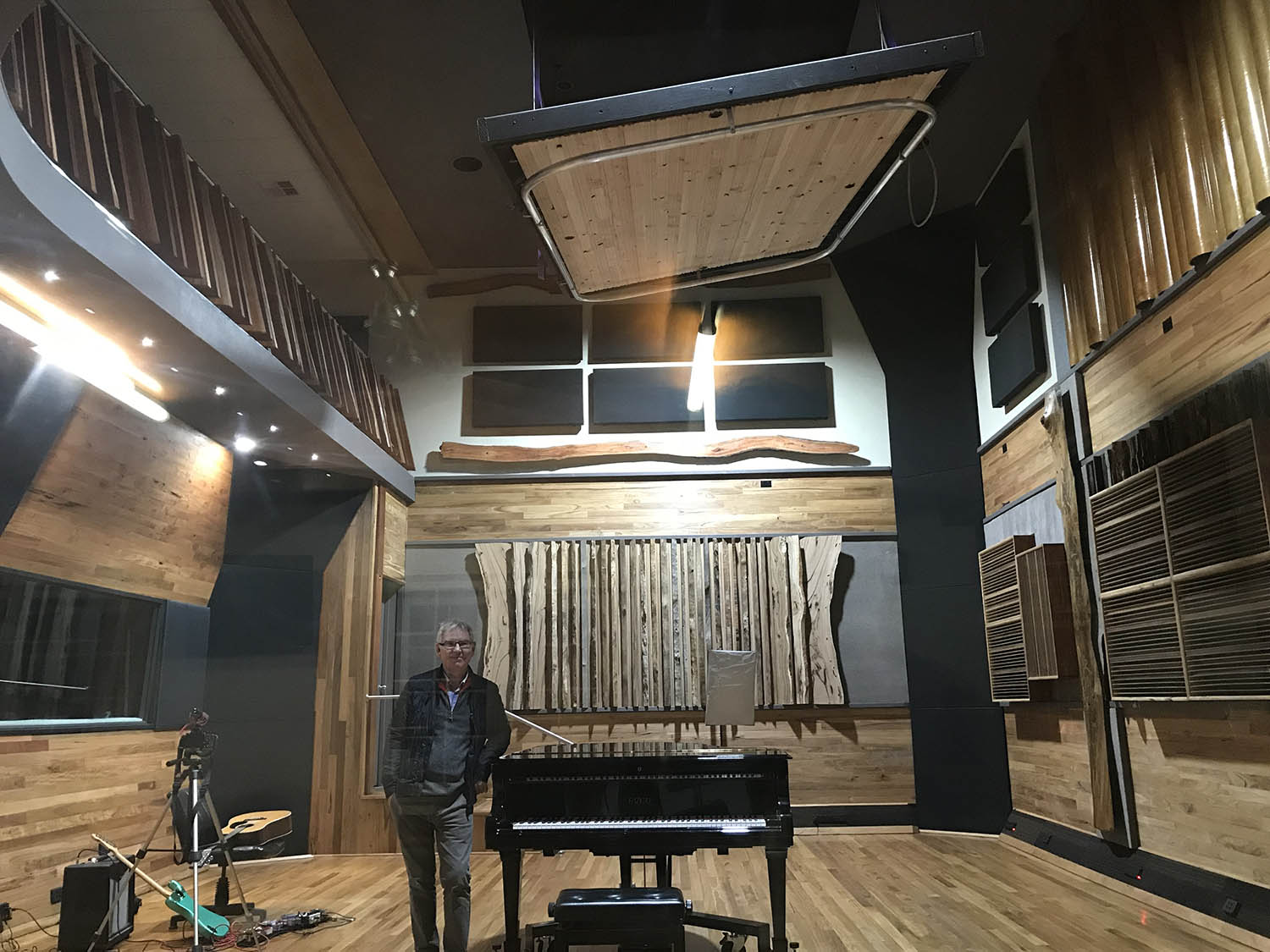 https://stevehilliar.com/wp-content/uploads/2018/07/fazioli.jpg
600
800
Steve
http://stevehilliar.com/wp-content/uploads/2018/06/Concertlogo.png
Steve
2018-07-22 21:37:50
2018-07-24 10:30:51
Perth Happenings