Chris Parkinson Broadcaster

What is normal? Is there a part of humanity that is classified as normal? Or are we all individuals?
Maybe look at it from another angle, are we meant to be normal?
If so what is normal?
These are questions we have been asking each other for years. Over time society has changed its values, we have become more lenient, broadcasting has changed attitudes to the way programs and events are presented to the public and daresay over the next few decades things will become even more liberal.
This brings me to the event of today May 3rd 2016 and the day we said goodbye to a New Zealand icon, not only a long time broadcaster, a unique voice of New Zealand radio since  the 1960's.
A voice over artist rejected by the once feared New Zealand Broadcasting Corporation that was sensationally put squarely into its place by this man along with three other colleagues who changed the face of New Zealand broadcasting for ever.
Christopher Robin Parkinson departed our planet at 10.20pm on Wednesday 27th April and today we celebrated his life at Mantels in Westhaven Marina at 2pm.
Many of the people who attended the event knew Chris well, they understood how unique he was and the type of individuality he displayed but many did not know just how clever he was, how he was able to turn his hand to anything and usually succeed.
Chris was pedantic in anything he took on, he had without doubt one of the very best voices ever heard on New Zealand radio.
Chris was one of the four founders of Radio Hauraki a pirate radio station that was created in 1966 and spent four long years tossing around in the Coalville channel in the North Island of New Zealand.
Radio Hauraki ended up with a land licence and to this very day although arguably significantly different still exists and broadcasts an FM signal to fans all over the country who have no idea how the station ever came about.
Chris carved a career from broadcasting, working for many other radio stations around the nation.
A well articulated speech was given by Denis O'Callahan one of the other founders of Radio Hauraki.
However in addition to the cultivated and well groomed voice Chris had many other talents. He was a racing driver, seriously involved in Mini sevens, he created one of the very first internet ISP providers in New Zealand, he understood computer programming and started with a Radio Shack TRS80 in basic computer language and became an expert in the cobalt programing language along with a clear understanding of Linux computer skills.
Chris did not suffer fools, he was first in putting everyone in their place, correcting their diction when they spoke (regardless of race), did not accept second rate service by companies and restaurants etc. He became an accomplished magician, he obtained and pilot licence and bought his own aircraft and qualified as a helicopter pilot.
There is no doubt here was a person who was an absolute individual who lived his life his way, yet had two dedicated kids who respected and loved his unique and distinguished achievements.
Chris Parkinson was without any doubt a special individual who has left a legacy to many and carved a significant part of New Zealand history.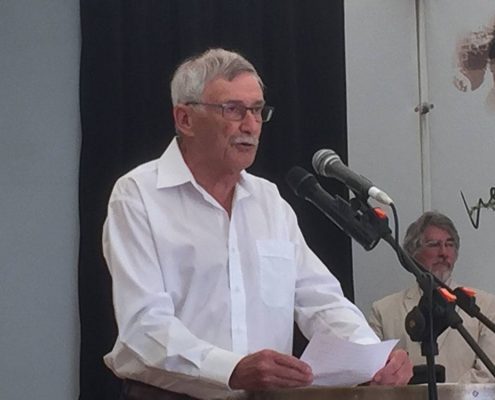 https://stevehilliar.com/wp-content/uploads/2016/05/Tiri.jpeg
1177
1598
Steve
http://stevehilliar.com/wp-content/uploads/2018/06/Concertlogo.png
Steve
2016-05-04 22:41:23
2018-03-01 21:13:31
Chris Parkinson Broadcaster