Ray Woolf and the Mike Walker Trio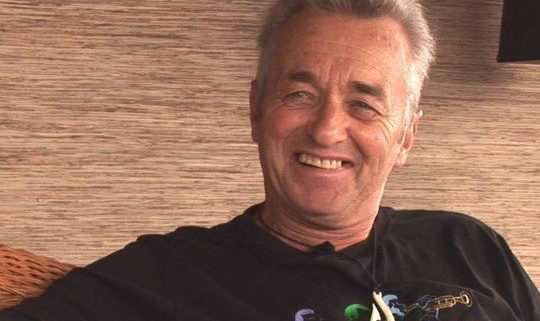 Here is a review of last years special concert with Ray Woolf and the Mike Walker Trio written by Bill Belton.
Ray Woolf with The Mike Walker Trio 
Auckland Jazz and Blues Club PT Chev RSA
I'm still buzzing from a night of great music, mostly standards, all well known, and played and sung by wonderful musicians.
Jazz, Blues, Boogie and even Rock all with really interesting and powerful easy to listen to arrangements.
Having played with Ray in 4 different bands in the 60's and 70's including one with Mike, I know his voice and he has never been better. His renditions of standards were original, very entertaining and performed by a truly great singer.
The Mike Walker Trio with top Bassist Pete McGregor, and drummer extraordinaire Bruce King, played powerful, sensitive, and at at times "huge" backing for Ray.
Mike my all time favorite Kiwi keyboard player played with a style that only he is capable of.
His solo in Stormy Monday played with a "Jimmy Smith" Hammond tone was simply outstanding he raged over his keyboards and was suitably acknowledged by a knowledgeable audience.
His amazing timing and chord structures were a lesson on how a jazz keyboard should be played.
Mike was great in the 60's and you just have to listen now to see where he has risen to, wow, just beautiful.
He appeared to be enjoying himself and he continued to add to my musical pleasure.
Ray has been for over 50 years, our most versatile, and talented entertainer topped off with having a great voice.
He has a feel for Jazz and Blues that few have achieved.
Yes, I am raving a bit but he is my favorite entertainer.
Thank you Auckland Jazz and Blues club, a place I have not been to before, however, it is a monthly night and it won't be my last, especially if these great musicians are playing…..Bill Belton.
https://stevehilliar.com/wp-content/uploads/2016/06/Ray-Woolf.jpg
405
540
Steve
http://stevehilliar.com/wp-content/uploads/2018/06/Concertlogo.png
Steve
2016-06-14 22:34:49
2018-03-01 21:38:08
Ray Woolf and the Mike Walker Trio